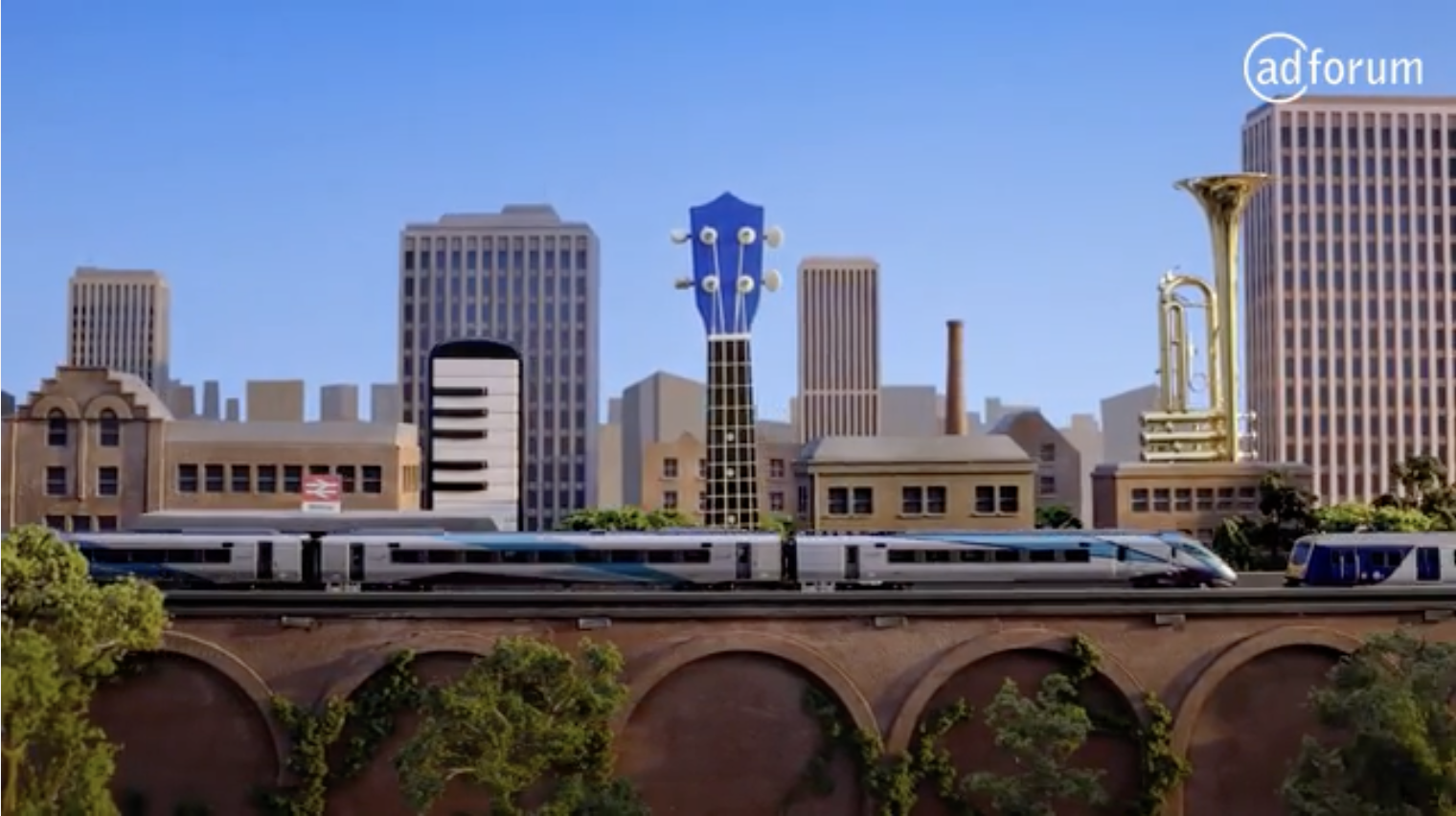 In a jointly held pitch, The&Partnership Manchester has been appointed the agency of record for TransPennine Express (TPE). The&Partnership was chosen to grow the TransPennine Express brand and, to develop a launch campaign for the Transpennine Route Upgrade (TRU), a significant infrastructure project for the region on behalf of Northern, Network Rail, TPE and The Department for Transport.
Within its new role, The&Partnership Manchester will focus its marketing efforts on building customer trust and confidence in travelling with the train company, firmly positioning TPE as the intercity operator for the North and into Scotland - connecting communities and achieving enhanced customer satisfaction and growth.
The&Partnership will work with TPE to support the Transpennine Route Upgrade (TRU), this work will include marketing and brand strategy, generating awareness of TRU and positioning the long-term benefits of these works.
Kicking off the partnership is a multimedia marketing campaign,' On track to Better' which recently launched across digital, TV, radio, digital billboards, display, social, PPC and in-station advertising. It marks the first major campaign to promote this multi-billion-pound programme of improvements.
At the heart of the campaign is a stop motion animation advert, featuring both TPE and Northern trains, that communicates just some of the many scheme benefits to customers. The work was written by Emily Beech, art directed by Faye Gibbon and produced by Emma Stocks. The model world was brought to life by director, Tom O'Meara at Passion Pictures, delivering a complete digital, social and OOH campaign.
Caroline Anchor, Head of Marketing, TransPennine Express says: "We're delighted to have chosen The&Partnership Manchester as our partner for both TransPennine Express and the Transpennine Route Upgrade marketing. We wanted an agency that understood our industry, our geography, and audiences that the railway serves and in T&P Manchester, we have a partner that can help us deliver both a strategy to grow our brand and, launch the longer-term benefits of TRU, a significant infrastructure project for the region."
Mark Newnes, Group Managing Director, The&Partnership Manchester says: "We're absolutely thrilled to be working with TransPennine Express and on the Transpennine Route Upgrade. TransPennine Express plays a significant role in serving communities across a vast area of England and Scotland and we're honoured to be a partner in growing the brand and meeting changing customer demand. Likewise, the Transpennine Route Upgrade represents a vital improvement of services, on which customers and business are deeply reliant, so communicating the benefits of the upgrade are of universal relevance."
Specifically on the TRU campaign…
Andy Bunday, Creative Director at The&Partnership Manchester says: "We're delighted to begin our working relationship by delivering a distinctive and beautifully crafted campaign with a bold and positive vision for the future."
Daniel Bolton, Transpennine Route Upgrade Senior Marketing Manager at TPE says: "The new TRU 'On Track to Better' campaign is the result of a fantastic collaborative effort across the industry and is designed to raise awareness of the major railway improvements that will take place in a way in which customers can relate to. Faster commutes will see longer bedtime stories for parents, a more frequent service will make city visits a more frequent day out and a fully electrified line will mean cleaner air for the people of the North, and these are just some of the large-scale improvements customers will benefit from."