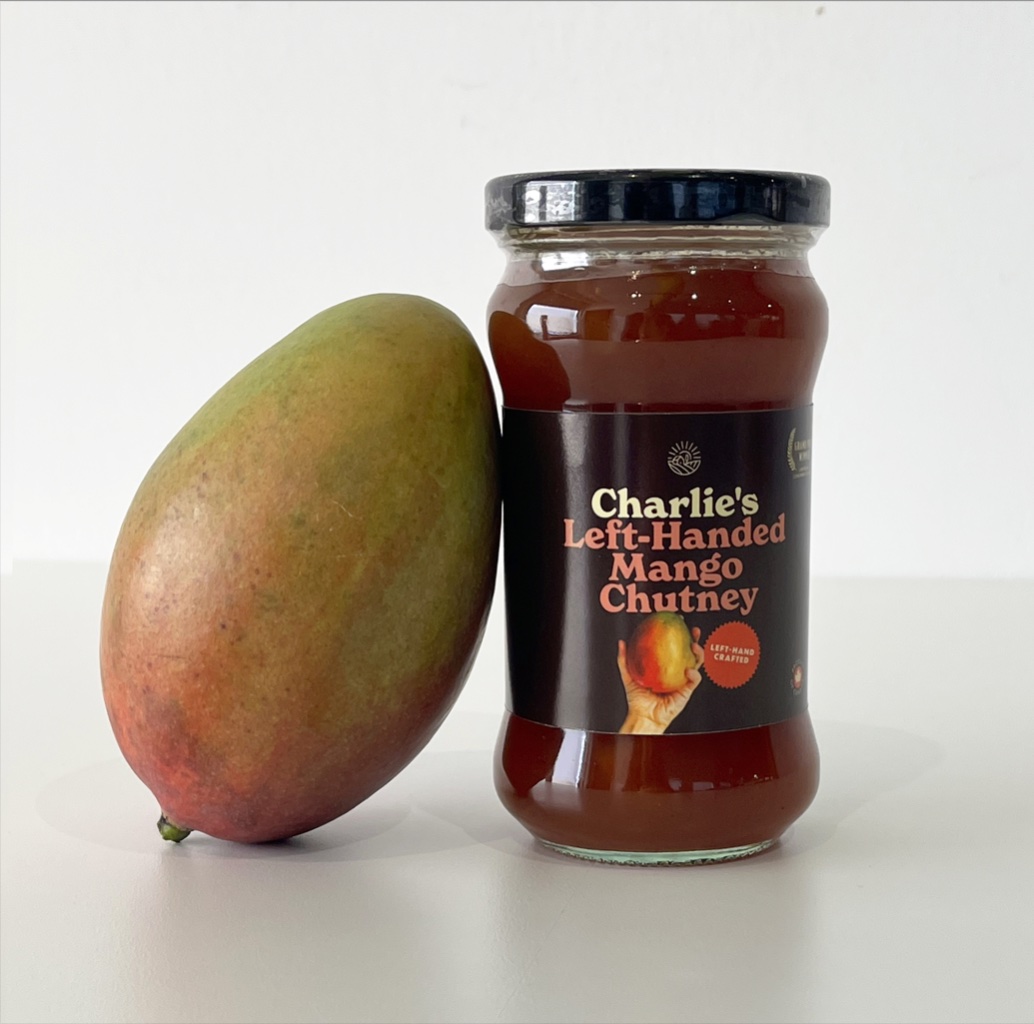 Last month, Zulu Alpha Kilo premiered their latest agency video, "Left-Handed Mango Chutney" at Strategy Magazine's annual "Agency of the Year" awards ceremony. The satirical film depicts an industry creative named Greg, trying to win over dinner party guests by boasting about his latest advertising innovation piece – a jar of left-handed mango chutney designed specifically for left-handers, in honour of National Left-Handers Day. Since its online release, the film has been racking up views, shares, and press coverage, with many calling the titular "Left-Handed Mango Chutney" a perfectly biting representation of the state of our industry.
Now, Zulu Alpha Kilo is taking the joke even further by bringing to life the fictitious Left-Handed Mango Chutney featured in the video. Each real jar even comes with tongue-in-cheek "left-handers only" details, like left-handed opening instructions, left-handed ingredients, and a "left-hand crafted" starburst. And, just like in the video, only six jars are being produced – and Greg's wife has already bid on four.
However, there's one key difference between the Left-Handed Mango Chutney in the video, and the real one Zulu is launching. In the film, Greg created Left-Handed Mango Chutney just to win awards. Zulu's approach is far less self-serving. Starting December 14, all six jars of Left-Handed Mango Chutney will be put up for bid on auction site 32Auctions.com for one week, with all proceeds benefiting Food Banks Canada before the holidays. Zulu will also be matching each winning donation.
"Left-Handed Mango Chutney started as a symbol for creative work that only benefits agencies. With the holidays approaching, we decided to turn it into a real product for a good cause," says Zak Mroueh, Zulu CCO & founder.
Visit https://www.32auctions.com/LeftHandedMangoChutney to bid on a jar. Auctions close on December 20th 2022.