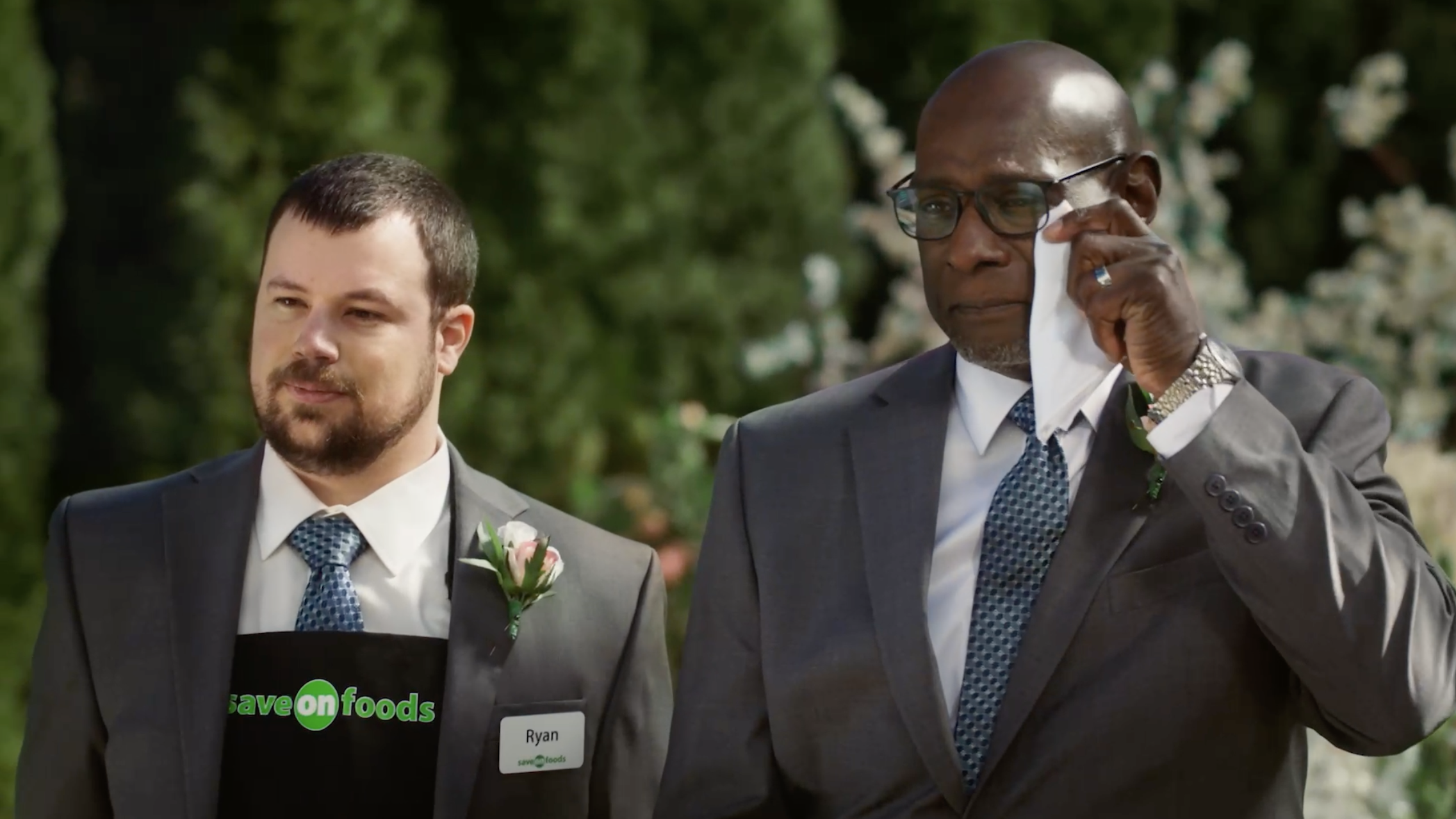 At a time when consumers are looking for every little benefit to help feed their families, Save-On-Foods launched their new Giving You Extra brand platform this week, demonstrating how getting a little extra can make a big difference.
Developed with agency partner Zulu Alpha Kilo Vancouver, the launch campaign kicked off with a series of fast-paced 15 second videos showing how getting extra advice, extra freshness or extra savings can lead to a variety of surprising results in people's lives. In keeping with the brand's tradition, each story also features a Save-On-Foods team member portraying themselves.
In one scenario, fresh strawberries lead to romance and parenthood for a young couple. In another, impressing a girlfriend's dad with a perfectly chosen steak leads to his approval, and ultimately a wedding. The campaign also includes extra savings-focused stories, radio ads, promotions and other activations that showcase how customers can shop smart at Save-On-Foods and see the savings add up.
"We've been giving people extra since our earliest days as the Over-weight-tea Company," says Dan Howe, Chief Marketing Officer of the Pattison Food Group, "This campaign really helps us bring that principle to life in entertaining ways."
The idea behind the platform was sparked by Save-On-Foods' tradition of always giving extra, going back to its earliest stores that were known for giving customers 18 ounces of tea for the price of 16 . As the agency team got to know the organization, this stood out as both a competitive differentiator and the kind of authentic story brands simply can't invent.
With 176 stores from B.C. to Manitoba, Save-On-Foods is B.C.'s Most Loved Brand and one of Western Canada's largest employers. The company is on a path of steady growth and serves millions of Western Canadians every day. Save-On-Foods started working with Zulu Alpha Kilo in 2022.
"We're excited to take the brand in a fresh direction," says Dean Lee, Executive Creative Director. "These light-hearted stories give people a reason to smile in bumpy economic times."
The campaign was produced jointly by Zulu Alpha Kilo, Boldly, Zulubot and Wave Productions, along with media partners OMD and Noise Digital.