"The Sorry-I-Forgot-About-Vday Trip", a campaign developed with FRED & FARID New York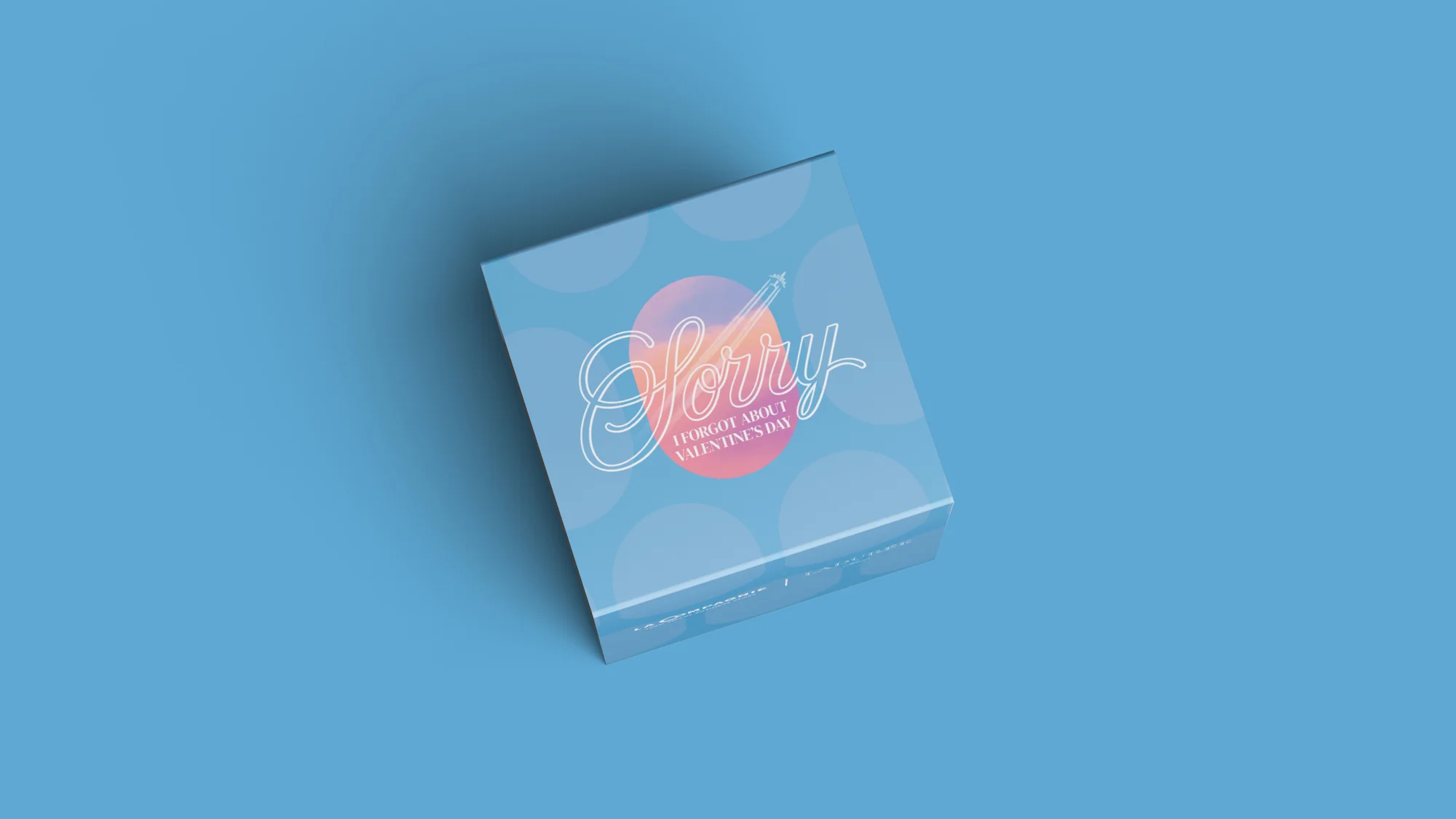 Love is in the air, but what happens when one partner forgets Valentine's Day? La Compagnie, 100% Smart Business Class airline offering all-business class flights from JFK to Paris, and the iconic Parisian pâtisserie and macaron-making experts at Ladurée, have partnered to create a unique and unforgettable Valentine's Day experience.
The campaign, "The Sorry-I-Forgot-About-Vday Trip," imagined and developed by FRED & FARID New York creative agency, capitalizes on the busy travel booking season around Valentine's Day to offer a surprising solution for NYC couples who may have forgotten the special day. On February 15th, a co-branded station will be set up at Ladurée Soho where customers can receive a "Sorry-I-Forgot-About-V-Day" gift for their partner. Five lucky customers will find a limited edition La Compagnie macaron in their box, winning a weekend trip to Paris for themselves and their partner. The catch? They must be ready to fly that same weekend. The travels of the winning couples will be documented and shared in a vlog-style highlight video in the weeks following the trip.
This one-of-a-kind offer is available on a first come first serve basis with only 500 boxes available. The classic pink box includes two baby blue – a playful nod to La Compagnie's fleet – Marie-Antoinette macarons filled with smooth black tea-infused cream with hints of citrus and honey. The five lucky boxes will contain one baby blue and one white vanilla macaron with La Compagnie's logo on it.
"Valentine's Day is all about perfection - the perfect gift, the perfect grand gesture, the perfect date. When it comes to Valentine's Day, it is rare for a brand to lean into the imperfect stories of the holiday. We know that the reality is that not everyone gets Valentine's Day right and some forget it all together. We wanted to help the La Compagnie brand be the hero and create the ultimate surprise and delight for those who maybe didn't get it right and found themselves in the doghouse on February 15th." comments FRED & FARID New York.
La Compagnie, known for its luxurious all-business class flights, adds an extra touch of sweetness to the Valentine's Day experience by serving Ladurée macarons on all of its flights from NYC to Paris starting in February, making the journey to the city of love even more special: passengers traveling from New York to the City of Love on La Compagnie will also enjoy Ladurée's famous macarons at 30,000 feet, starting February 15 to April 15.
Celebrate love and join La Compagnie at Ladurée New York – Soho (398 W Broadway) onWednesday, February 15 from 9AM – 5PM EST *a La Compagnie travel agent will be onsite to assist customers with booking flights. Prize valid for travel over President's Day weekend (Friday, Feb 17 – Mon, Feb 20, 2023) including accommodations in Paris and ground transportation to and from Orly Airport. No purchase or payment of any kind is necessary to enter or win and neither a purchase nor payment will increase chances of winning. Promotion subject to Official Rules at www.lacompagnie.com/en/booking/terms-conditions-sorry-i-forgot-v-Xday