---
The main goal of any campaign is always to change something: an opinion, a positioning, a behavior – or all of these at once. But in recent years many brands and their agencies have tried to address the deeper problems of society in a transformative way.
Indeed, there is evidence that consumers demand it: some say they believe brands have more influence, and as a result more power to effect change, than governments. The theory goes that brands have a right to engage with important causes if their involvement feels pertinent and "authentic".
A number of brands have been taking on big issues and winning plaudits for it. McCann Worldgroup won a trio of top prizes at the Webby Awards for its "True Name" project for MasterCard. In essence, it enables transgender and non-binary people to use their "chosen" self-identifying name on their credit cards, thus reducing the danger of discrimination. The bank Citi announced that it would support the move, emphasizing the transformational nature of the initiative.
Some changes can be truly dramatic: take the "sperm positive" campaign from DDB New Zealand. The online sperm bank let men with HIV donate sperm, to underline the fact that HIV is now treatable. Four babies are due so far…
From Toronto comes the "shoppable girls" campaign, created by the agency TAXI. Girls are in danger from sex traffickers, who see young women as little more than objects. To alert girls to the situation, Covenant House created an online shopping experience featuring girls wearing fashionable clothes. Except in this instance the clothes weren't for sale – but the girls themselves.
What if you'd like to change, but aren't sure how? The Swedish financial technology company Doconomy created the 2030 Calculator, which allows brands to calculate their carbon footprints and, presumably, make adjustments to lower their impact.
The automobile industry has been grappling with change: from petrol to electric and from ownership to leasing. A generation is growing up that will experience the world in a very different way. This warm film from Volvo and Newland gives us a preview of that altered perspective.
A change can also come in the form of a nudge – there's even a whole niche category called "nudge marketing". One example might be the "Donation Dollar" created by Saatchi & Saatchi for the Royal Australian Mint. It was put into circulation and can be spent like any normal dollar – but its role is to remind Australians to donate to good causes.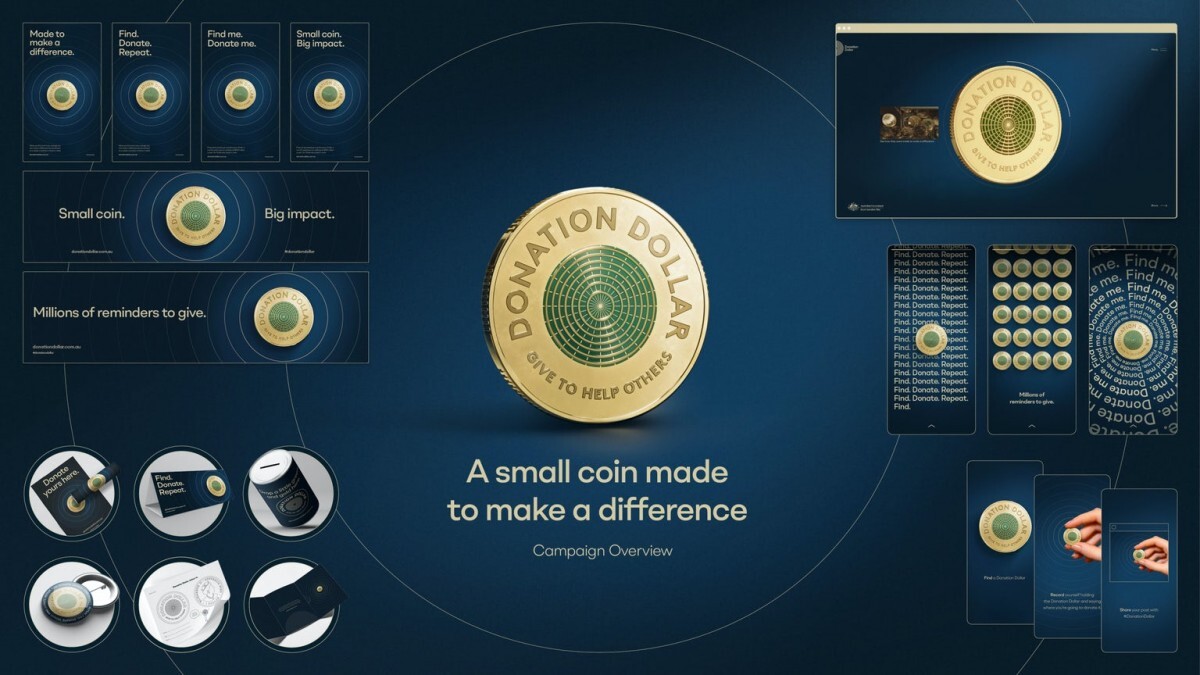 In a similar fashion, brands can make an impact indirectly by supporting inclusion and acceptance. Agencies and their clients now realize that consumers want to see themselves and their friends on the screen, in all their diversity of colours, tastes and genders. Here's an uplifting example from beer brand Amstel and Wunderman Thompson in Sâo Paulo.
https://www.adforum.com/creative-work/ad/player/34636208/i-am-what-i-am/amstel
Finally, here's a film from IKEA reminding us that changes don't have to be spectacular. If we just change a little every day, we can make a difference.
As change is at the heart of our industry, AdForum is running the second edition of the PHNX awards – which aim to find and celebrate the world's most transformative campaigns. Open for entries until June 11.